This is a high-quality completely assembled option is perfect for housing a small flock of 4-6 chickens. It features three exterior accessible nest boxes making egg collection a breeze! The slanted roof line directs water off the coop and provides more interior space for your chickens. The window opens and closes allowing for even more ventilation than the two exterior vents. The roof is hinged and has a prop for easy access to your coop. This coop features a cleanout door so you can be sure your birds have a clean and healthy living space and a ramp for easy access to the outdoors. The latched 9"x11"chicken door allows access to the outdoors during the day and provides safety at night. Constructed of 5/8"exterior grade pressure treated plywood.

PREDATOR PROOF

Handmade in the USA

High quality constructed coop made of 5/8" exterior grade wood siding

Large enough for 4-6 chickens


3 exterior nest boxes for easy egg collecting access

Features an interior roosting bar keeping your chickens off the floor when they sleep

Beyond the aesthetics of the hardware, it is also durable

Closeable window and 2 vents allowing for great ventilation. No need to worry about predators entering the coop with the window open because it has a screen.

Sloped, polyurea coated roofs for shedding water. The polyurea coating increases the durability and makes it water and warp resistant for years to come.

The unfinished exterior allows you to stain or paint the coop to your liking.

Features a clean out door for quick, easy cleaning.

Features 2 - 9"x11" latchable doors, one with a ramp, allowing your chickens to free range during
View More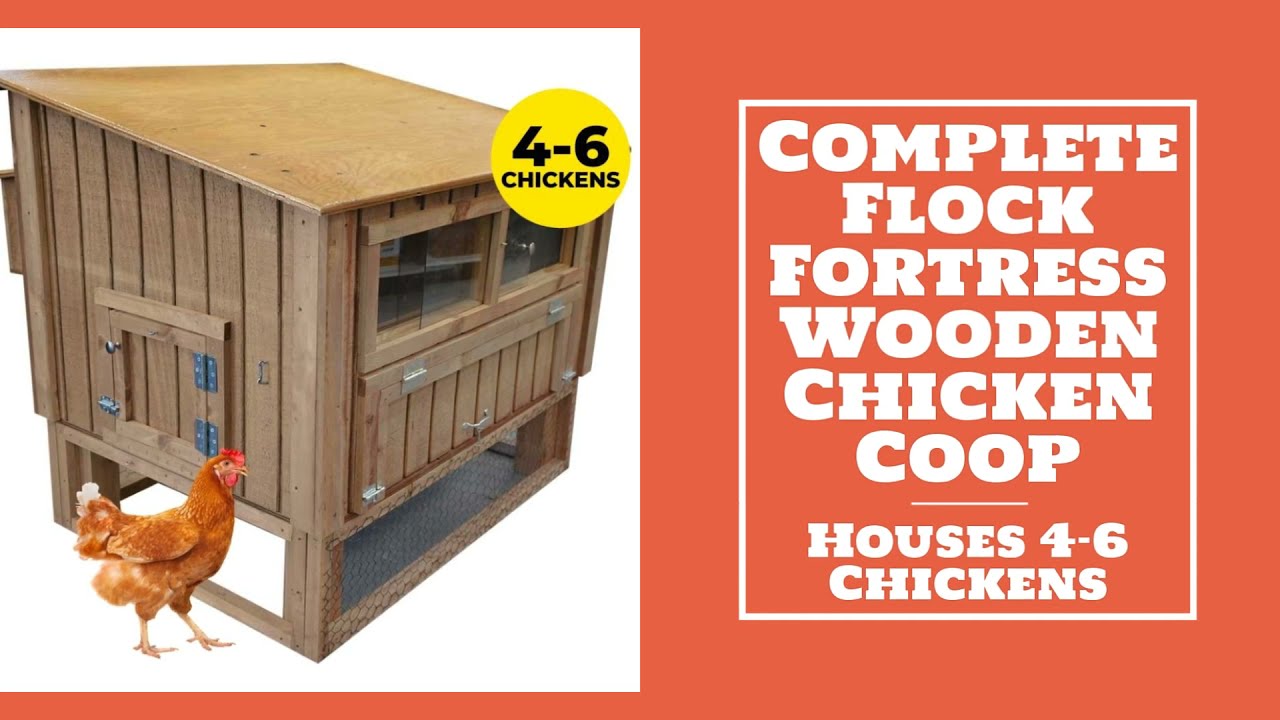 Reviews
No Reviews Yet!