2 Tips for Hatching Chickens in Your Classroom
Raising chicks from the egg is one of the most iconic classroom projects. Whether it's kindergartners learning about life cycles or high schoolers gaining a more in-depth knowledge of animal biology, anyone can benefit from this experience. That said, teachers need to be prepared for the responsibilities and challenges their classroom eggs will pose. Learn how to make this project a success with these tips for hatching chickens in your classroom.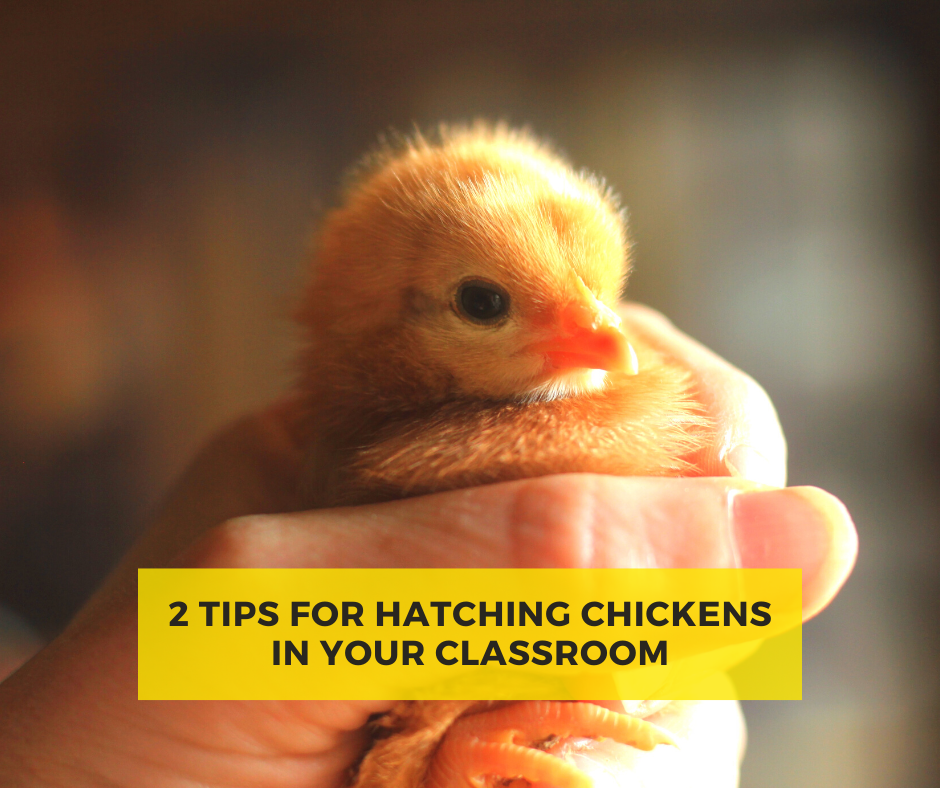 PRIME INCUBATOR CONDITIONS
The incubator is perhaps the most important part of hatching chicken eggs. Without the right conditions, the chicks will die in their eggs before they even get a chance to hatch. One can learn a lot from a failed experiment, but students deserve to see their hard work pay off. Make sure the chicks make it out of their eggs by carefully maintaining the temperature, air circulation, and humidity levels within the incubator. The temperature should stay safe and consistent at around 99 degrees Fahrenheit. Humidity levels should stay between 40 and 50 percent until the last couple of days before hatching. In those final days, up the humidity to 65 to 75 percent. Finally, make sure you turn your eggs three times a day. Students can help with this, or you can purchase an automatic egg turner.
HAVE A PLAN FOR POST-HATCHING
It takes about 21 days for eggs to hatch. During this time, your students can learn more about what exactly is happening to the embryo inside the egg to make it a full-fledged chick. Once the eggs hatch, however, you need a plan. This is one of the most vital tips for hatching chickens in your classroom. After all, no teacher wants to end up with a flock of homeless chickens at the end of the semester. Decide early what you're going to do once your birds hatch. If your science project ends with the hatching, you can give the new chicks to local farmers looking to expand their flocks. Alternatively, you can continue raising the chicks in the classroom so that students can keep learning about life cycles and the responsibility of caring for animals.
If you plan on keeping the chicks after they hatch, make sure you have the right supplies to help them grow in a happy, healthy environment. A safe brooder and equipment such as automatic chicken feeders will make maintaining your flock far less stressful, even in the middle of the semester.
If raising chickens is part of your upcoming lesson plan, Stromberg's Chickens is here to help. From quality equipment to reliable information, we've got the resources you need to make your classroom flock a success.